Populate your Theory of Leadership inputs
Timing - 30 minutes
In this activity, you will finish drafting your Theory of Leadership, adding necessary inputs.
Back to Phase 2 overview
Overview
Finally, in this activity, you will articulate the inputs (e.g., conditions, systems, structures) needed to start initiating your approach.

Let's get started.
Tools & Materials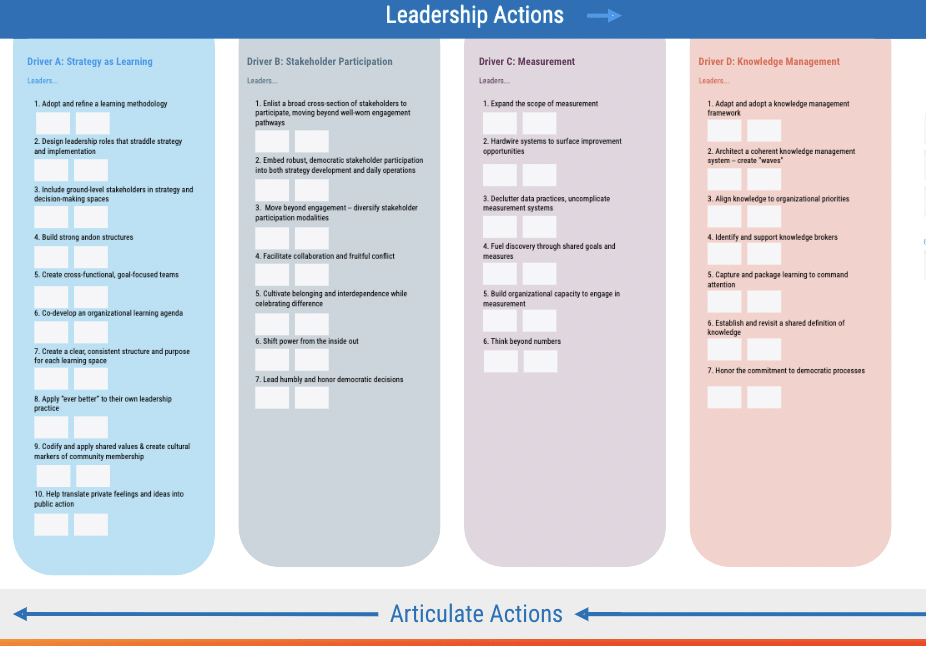 Theory of Leadership activity template with impacts, outcomes, and actions completed
---
Warm-up activity
Individually jot down a list of the resources, stakeholders, and conditions that must be in place for successful implementation of the leadership approach (i.e., meeting times and spaces, funding for new staff).
---
Complete your Theory of Leadership inputs list
Navigate to the inputs section of the Theory of Leadership and add your brainstormed inputs on sticky notes.
---